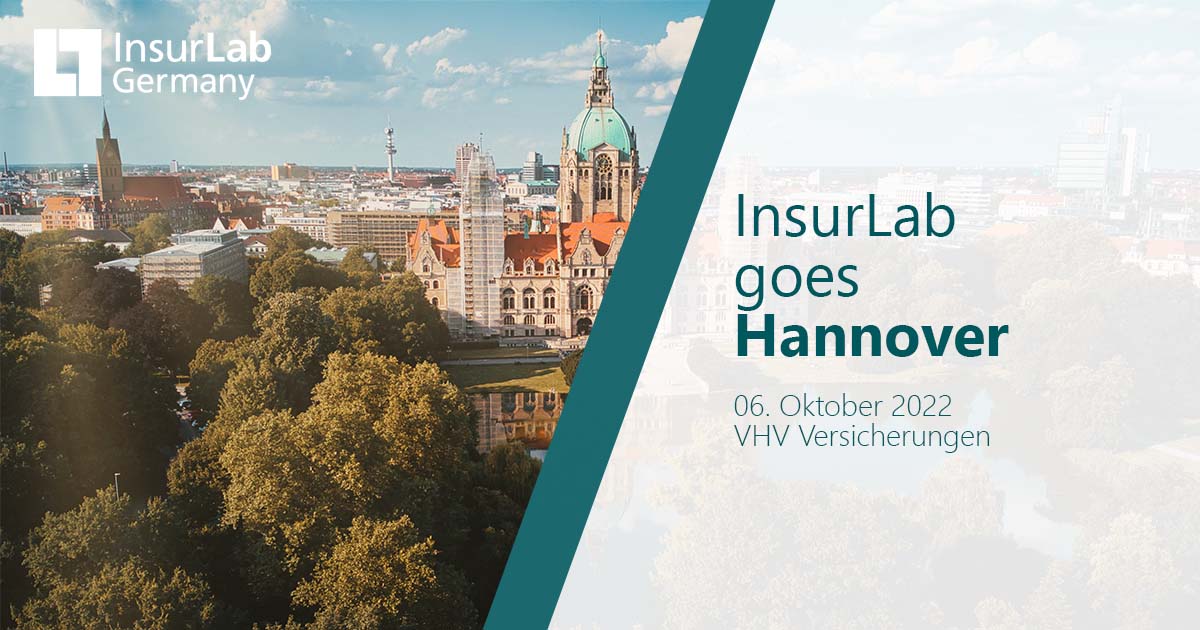 Our goal:
To build an active innovation community for shared experience and collaboration among our InsurLab members in and around Hannover!
To this purpose, we create a space for open exchange on cross-departmental approaches and strategies for innovation within our member companies at our Hanover event.
Our agenda:
Presentation InsurLab Germany & current topics (15 minutes)
Approx. 15-minute presentation per insurance company (VHV, VGH / FuturX, Mecklenburgische, Concordia, HDI, Wertgarantie and Ecclesia each present their innovation process and report on strategic focus topics)
In-depth discussion on intersections and overlapping areas of interest and definition of next steps (e.g. follow-up event, community meetings) – approx. 45-60 minutes
Networking & getting to know each other afterwards
Of course, it may happen that you are unable to attend despite your interest. Therefore a request: If you have registered for one of our events but are unable to attend, please cancel as early as possible by sending an email to connect@insurlab-germany. This way we can further optimize our planning, allow interested people to join us and save costs for catering etc. Thank you for your understanding!
On site, the then current Corona protection measures will apply.
Film and sound recordings as well as photos will be taken at the event. By registering for the event, agree to their use, also at a later date.
Registration for this event is by personal invitation to InsurLab Germany members participating in the program. If this applies to you but you have not yet received an invitation, please feel free to contact us.