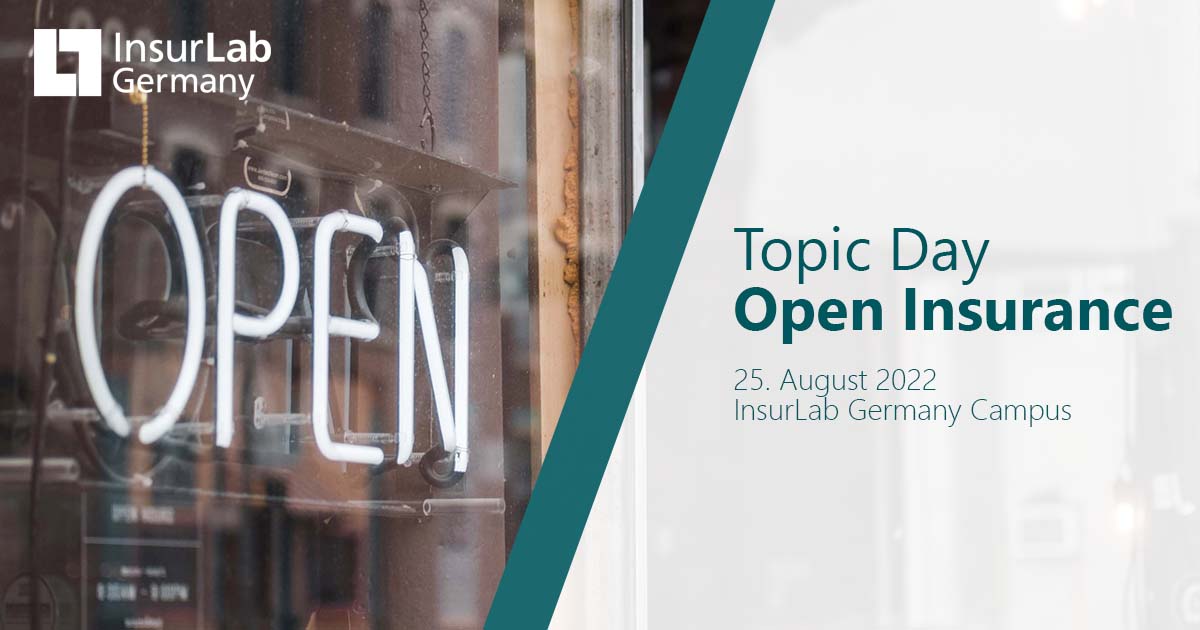 At our Topic Day in August, we will address the topic of "Open Insurance" and show how open interfaces and the sharing of structured data are becoming a success factor.
In addition to a general classification of the topic Open Insurance, the Topic Day offers a legal classification of the EU legislative proposal on Open Finance as well as impulses and a panel on the topic. It goes without saying that FRIDA, the Open Insurance Initiative in Germany, will also be actively involved. In addition to a short presentation of FRIDA, our participants can expect a presentation of the Topic Group on Open Insurance and its core results as well as concrete, topic-related use cases.
Our agenda:
14:00 – 14:10:
Short introduction – InsurLab Germany
14:10 – 15:00:
"Between Open Data and Open Finance – What does it mean for the insurance industry?" (40 minutes impuls + 10 minutes Q&A) – Philipp Mader (Topic Group Leader "Open Insurance" / Adesso) & Julius Kretz (FRIDA / ALH)
15:00 – 15:15:
Break
15:15 – 16:00:
"Legal classification of Open Insurance – concepts within and outside the EU and consequences for insurance companies and InsurTech business models" (2x 10 – 15 minutes + igs. 10 – 15 minutes Q&A) – PD Dr. Dominik Schäfers, LL.M. (RA/Counsel, BLD) – Dr. Andreas Börner (Partner Clyde & Co Europe LLP)
16:00 – 16:45:
Perspectives on Open Insurance (15 minutes each impulse + igs. 15 minutes Q&A):
"Open Insurance from GDV's point of view – understanding, challenges, positions and application examples" – Patrik Maeyer (Head of Operations, Digitalization and IT, GDV)
"From HBCI to PSD2 to Open Banking and Open Finance" – Benedikt Beyer (Senior Sales & Key-Account Manager, finleap connect)
16:45 – 17:00:
Break
17:00 – 17:45:
Panel discussion with the speakers
17:50:
End
Of course, it can happen that you are prevented from attending despite your interest. Therefore a request: If you have registered for one of our events but cannot attend, please cancel as early as possible by sending an email to connect@insurlab-germany. This way we can further optimize our planning, allow interested people to join us and save costs for catering etc. Thank you for your understanding!
On site, the then current Corona protection measures apply.
Film and sound recordings as well as photos will be taken at the event. By registering for the event, agree to their use, also at a later date.
Registration for this event is exclusively possible for InsurLab Germany members. This is a hybrid event: either on-site participation in Cologne or remote participation is possible. If you are a representative of a member company, you can register here: