InsurLab Academy
Certificate Program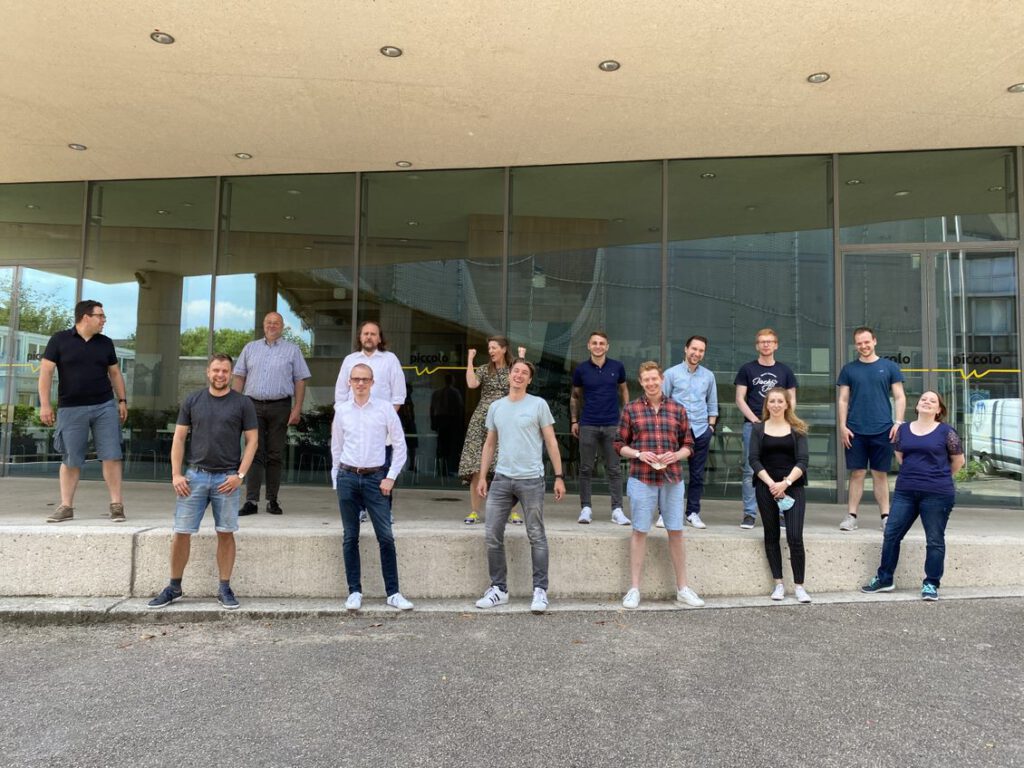 InsurLab Academy
The InsurLab Academy offers certified training programs to all employees and managers from companies in the insurance industry, executed by the InsurLab Germany and the University of Cologne Business School. The Digital Insurance Transformation program forms the basis of the InsurLab Academy, with individual in-depth seminars supplementing the program.
Certificate Program: Digital Insurance Transformation

The program is aimed at employees and managers who are currently or will soon be making an active contribution to digital transformation in their companies.
Participants receive a broad overview of the transformation happening in the market, get to know selected startups and deepen what they have learned through discussion and exercises along the six modules. They also gain access to a network of peers and experts.
In-depth seminars
To deepen the knowledge along individual modules, the InsurLab Academy will also offer certified in-depth seminars lasting several days in the future, e.g. on the topic of innovation management.
Impressions of our program participants
Program agenda and transformation
The Digital Insurance Transformation Program provides participants with the skills and perspectives they need to shape the transformation of the insurance industry.
During the program, there is an intensive exchange between the participants, which is also continued after the program in the InsurLab Academy Alumni Network. For this purpose, participants exchange ideas once per quarter and get together at the annual alumni meeting, all in the spirit of permanent and agile development in the New Work.
If a participant is unable to take part in a module, they can make up for it at a later date so that all areas of the Digital Transformation Program are completed.
The structure of the program begins in the technical core of the company (digital business strategies) and develops via Innovation & Change to agile working methods in the sense of New Work. In the following, technology is the basis for the future of the customer experience. Finally, the topics of entrepreneurship and digital mindset are considered from the leadership perspective for digital transformation.
Cooperation partner University of Cologne Business School

The University of Cologne Business School coordinates the Digital Insurance Transformation Certificate Program under the direction of Dr. Stephan Anders.
Special focus is placed on the experienced speakers from teaching & practice: The consideration of modules from the perspectives of research and industry enable the discourse on content and implementation that is characteristic of the program.
The speakers often come from the network of InsurLab Germany members and partners, which strengthens the industry network as a whole and promotes the exchange of knowledge.
Benefits
Get an overview of the fundamental components of the digital transformation process.
Question and expand the technological maturity of your own digital business processes.
Identify opportunities and risks of technological trends and receive impulses for implementation in your own insurance company.
Expand existing business models with customer-centric approaches.
Highlights
First-hand insights and expert knowledge
Interactive presentations, discussions, best practice sharing
Networking and exchange opportunities
Market trends, case studies and practical reports
Simultaneous consideration of technological and business aspects
Contact