More tech power in the InsurLab Germany membership! Our new member Genesys is a leading global cloud provider for the orchestration of customer experiences, which, by the way, was named a market leader in the "2022 Gartner® Magic Quadrant™ for Contact Center as a Service". With more than 5,000 employees in more than 100 countries, Genesys delivers more than 70 billion customer experiences to more than 11,000 customers worldwide.
Impressive, isn't it? And certainly a good opportunity for Genesys to introduce itself to our InsurLab Germany ecosystem! Recently, we met Thomas Tannhäuser, Strategic Account Director Insurance bei Genesys, for an interview. Read more here!
Hello and welcome, Thomas! To start with, we would like to know from you: How did you come to InsurLab Germany in the first place and why did you decide to become a member?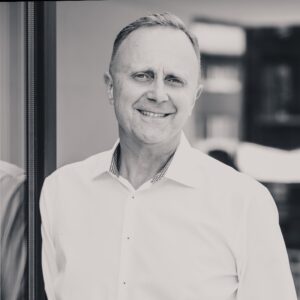 InsurLab Germany is of outstanding importance to us within the insurance industry. We see InsurLab as an industry platform that brings together insurance companies, technology providers, consulting firms, universities and public institutions with innovative start-ups and scale-ups. All these players and their participants come together with an enthusiasm and passion to make a difference and change things. It's about digitalization and transformation, it's about actively shaping the future and developing an industry. You immediately perceive this spirit when you meet with the members. In this think tank for innovation and digitization in the German insurance industry, you can really make a difference.
Which topics and contents are particularly important to you?
Genesys has a vision: Empathy in Action – Focusing on People – is the only way to achieve lasting differentiation and measurable success. Empathy is the key to success. It is based on the customer's or client's journey and their experience with the organization. All of this through a perfect match with the employee journey. Because without empathetic employees, you can't expect positive effects on the customer and client experience. All this requires a transformation of organizations, the transformation to the cloud and the digitalization of process worlds using technology. For us, this is the beginning of a turning point. As Genesys, we offer a complete portfolio, i.e. ecosystem, to master these challenges.
Which of our activities do you plan to be involved in?
We want to set up a working group on Customer Centricity, conduct workshops, place new topics, create lighthouses around cloud transformation and promote startups by providing them with a distribution platform worldwide through our AppFoundry.
That sounds exciting – we're really looking forward to your input and engagement!