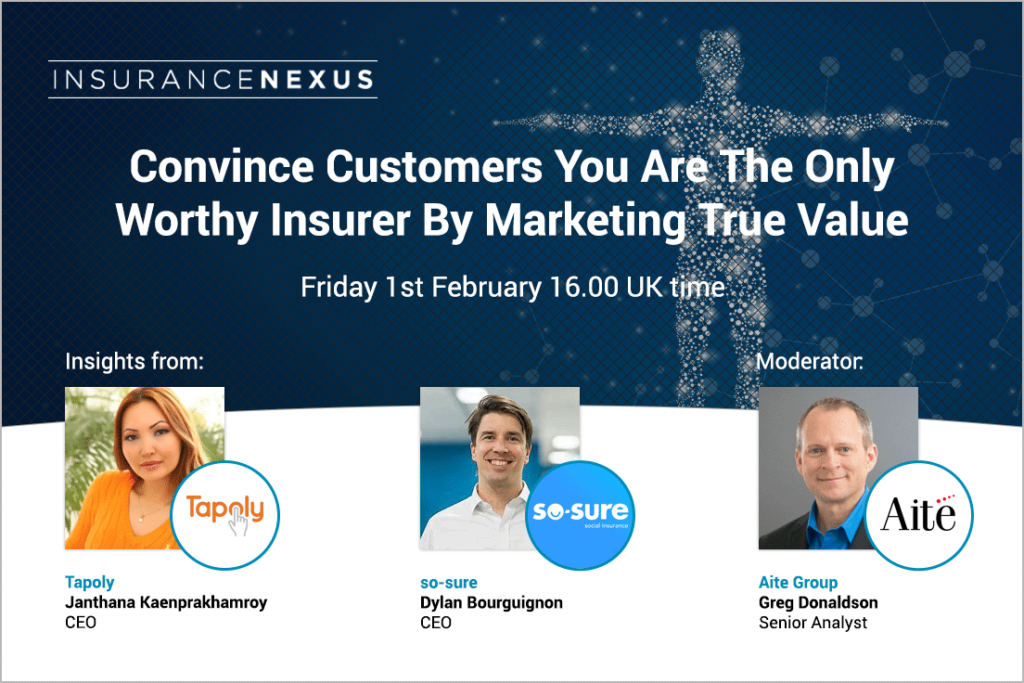 30. January 2019
Webinar: Insurer CEOs Reveal Marketing Strategies | Connected Insurance Europe
This year we are partnering with Connected Insurance Europe, which will take place from 15-16 May 2019 in Amsterdam. As a goodie for all interested parties, regular webinars will take place in advance. One of these seminars will take place on 1 February 2019. Besides 200€ discount on the tickets, our network is cordially invited to this webinar. Topic: "Insurer CEOs Reveal Marketing Strategies that Communicate the True Value of Insurance Products & Services to the Customer". Have fun!
Are you interested in the 200€ discount for members and startups? Then get in touch with us!
The game has changed. Agile start-ups, and truly innovative insurers have proved that the customer is responding to products and services that match their lifestyle choices and inspire engagement. Should your organisation have the courage to make innovation a reality there is a huge opportunity to both secure your customers' future loyalty and attract new ones too.
However, one real challenge lies in convincing new and existing customer of the true value of these offerings through effective marketing and communications campaigns.
To enable insurers to effectively communicate the value of their products and services, Insurance Nexus are holding a webinar that uncovers the key strategies in how to "Convince Customers You Are The Only Worthy Insurer By Marketing True Value". On the 1st February 2019 (16:00 GMT) hear from by Janthana Kaenprakhamroy (CEO, Tapoly), Dylan Bourguignon (CEO, so-sure) and Greg Donaldson (Senior Analyst, Aite Group).
Register for this exclusive webinar here for insights into how best to communicate with your target market in 2019, including:
Hear what leading insurers are working on right now to win customers over and make them invest in new products and services
Discover the key challenges of breaking through the wall of silence and engaging with your customers so that they remain loyal to your organisation
Deploy exciting and effective marketing and advertising campaigns that really speak to your customer
Register for the webinar here, and if you can't join live, you will be sent the recordings once the webinar has run.
For more information, please get in touch:
Graham Proud
Head of European Project Delivery
Insurance Nexus
Tel: +44(0)20 7375 7221
graham.proud@insurancenexus.com
Insurance Nexus is the central hub for insurance executives. Through in-depth industry analysis, targeted research, niche events and quality content, we provide the industry with a platform to network, discuss, learn and shape the future of the insurance industry.
Insurance Nexus is part of FC Business Intelligence Ltd. FC Business Intelligence Ltd is a registered company in England and Wales. Registered number 04388971, 7-9 Fashion Street, London, E1 6PX, UK