COLLABORATION CHAMPION
COMPETITION
THE AWARD FOR COLLABORATIVE SUCCESS STORIES AMONG THE MEMBERS OF INSURLAB GERMANY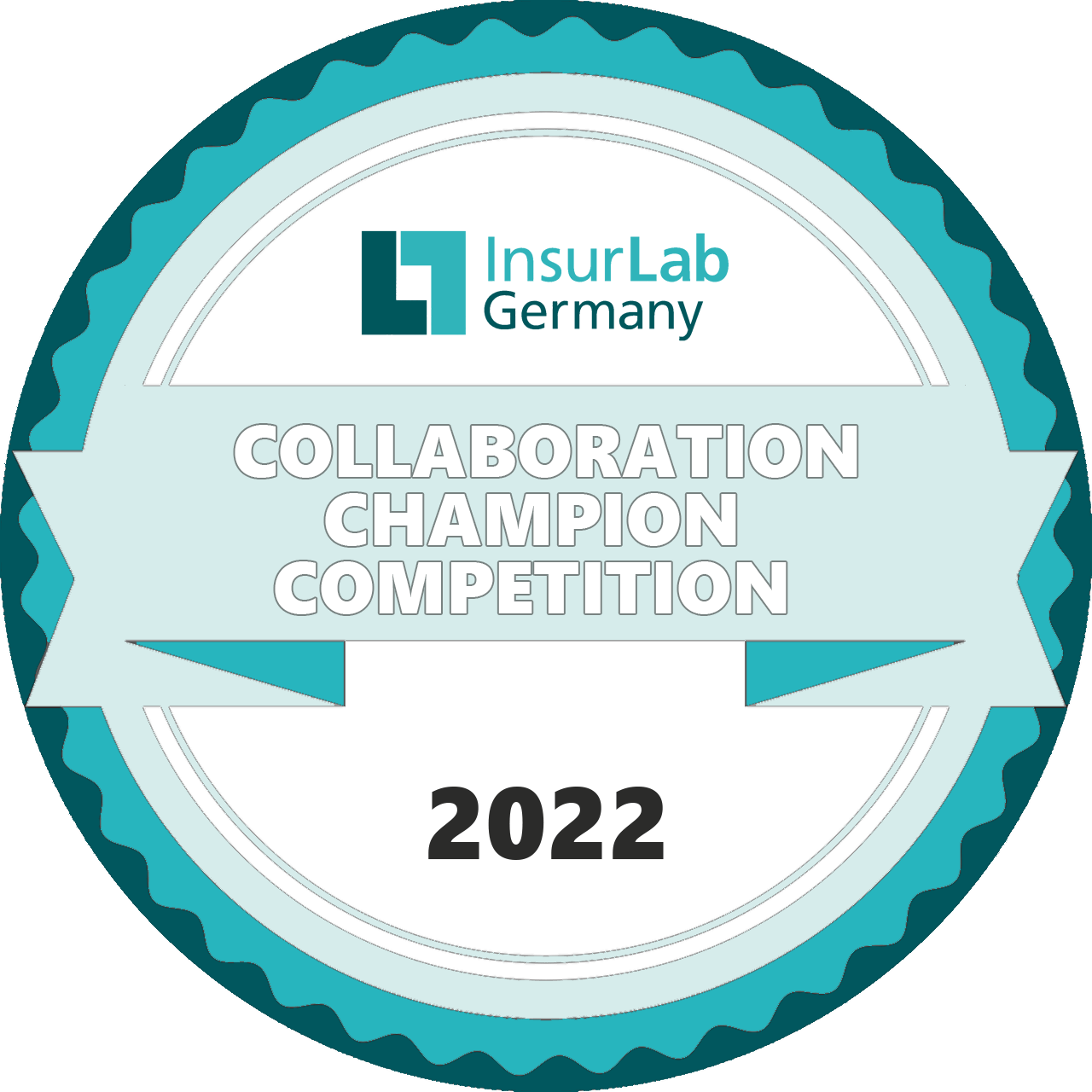 In 2021, we launched a new InsurLab Germany award program called the Collaboration Champion Competition. With this competition, we now annually honor success stories in our membership that are based on networking through our activities.
The Collaboration Champion Competition is intended to support success communication: Digital transformation through collaboration is to be honored through the program and further activated in the circle of members.
This is also linked to motivating our members to actively participate in InsurLab Germany's offerings and to share their successes with us and make them transparent in order to communicate them to members and the general public.
The Collaboration Champion Competition format thus promotes collaborative success stories and offers them and the participating companies more visibility.
Our Collaboration Champions 2022
An overview of the winners of our Collaboration Champion Competition 2022 can be found here:
Our Collaboration Champions 2021
For more info on the respective case, simply click on the corresponding image!