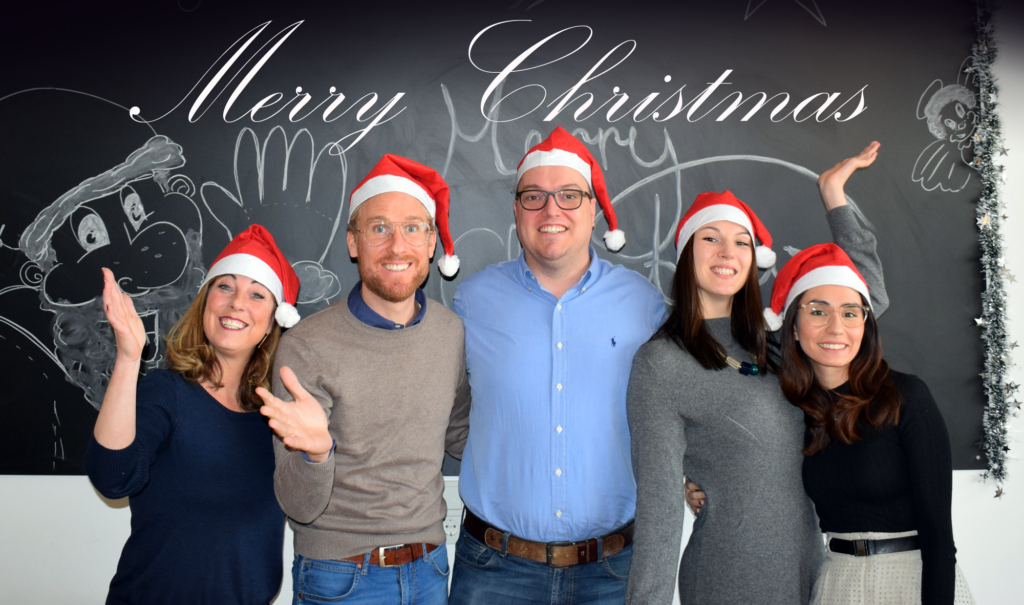 21. December 2018
InsurLab Germany wishes you a Merry Christmas!
Christmas greetings
Rocking around the christmas tree... With our InsurLab Germany Club Event on December, 18 we officially heralded the Christmas season and together with our members, startups and partners reviewed the year with mulled wine and gingerbread. Neodigital and drivit introduced themselves to the participants and Alte Leipziger - Hallesche shared their internal innovation management program with us. All in all a very successful and Christmassy evening, which once again emphasized the strong and active community that has developed around InsurLab Germany.
The year was a very special one for us as the InsurLab Germany team. On January, 31, 2018 we got to know the people for the first time, who from now on also worked on bringing InsurLab Germany to a new level. Today - over 35 events, Batch Zero of our Accelerator program, a multitude of individual Match-Makings and the lively development on our campus later - we look back hand in hand on a successful and exciting year 2018.
Since Christmas is the time to put aside the to-do lists and calenders to concentrate on the "important things in life", we would like to take this opportunity to thank you all for your support and active participation this year. Our work lives from your input and your desire and joy in a digital future. We had a lot of fun this year and the luck to meet so many interesting and innovative people who want to lead the industry into the digital age together with us. 2019 we would like to achieve even more and we're already looking forward to having you all back on board to do so!
Merry Christmas, a happy new year and much love & gratitude to all of you!
Kind regards,
Sebastian, Bianca, Nia, Ilka & Herbert