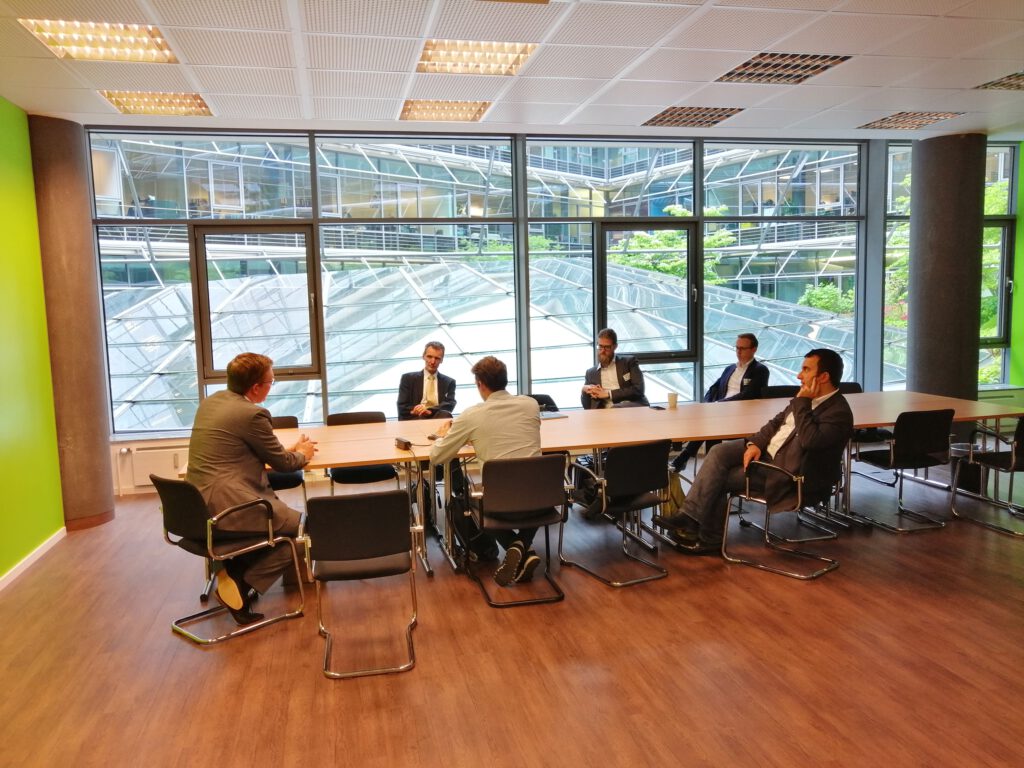 28. May 2019
Legal Day 2019 – Understanding legal issues in a simple way
On Monday, 20 May 2019, the InsurTech Week started in the premises of STARTPLATZ Cologne with its first format: "Legal Day". Experts from InsurLab Germany member companies Bach Langheid Dallmayr (BLD) and Clyde & Co spent a day with startups and dealt with the legal challenges and questions that are relevant for the successful future of young companies.
Learning from professionals
After the first keynotes by Carsten Dietert (Head of Legal at ELEMENT Insurance AG), Martin Schaaf (specialist lawyer for insurance law at BLD) as well as Nigel Brook and Wynne Lawrence (Head of Reinsurance & Associate - Specialty International Risk and Reinsurance Clyde & Co), the participants had the opportunity to register for 2 breakout sessions of 40 minutes each in order to discuss the selected topics with the corresponding specialist lawyers in groups of three to a maximum of ten people. Participants were able to choose from a total of 8 topics dealing with current hot topics such as business startups, outsourcing, smart contracts and other exciting topics. Following the breakout sessions, the participating startups were able to discuss their individual questions with the lawyer of their choice.
Reinforcing Legal Understanding
"Legal Day took place for the second time this year with Clyde & Co and BLD and was a great success again. Together with our member companies, we are very pleased to be able to focus more strongly on the topic of Legal in the startup industry. During InsurTech Week 2019, the format was in very good hands," reports Herbert Jansky, Network Manager for Insurance & Business at InsurLab Germany. This satisfaction was also evident to the participants, who lingered in the STARTPLATZ after the sessions for a relaxed exchange and a cold beer.
The Legal Day as starting signal for the InsurTech Week 2019
Legal Day was the first InsurTech Week event after the Web de Cologne e.V. Kick-off Breakfast with the Lord Mayor of Cologne, Henriette Reker.   STARTPLATZ and InsurLab Germany jointly organized this event the second year in a row. In the following days 10 exciting event formats around the topic InsurTechs and digitalisation of the insurance industry took place as part of the InsurTech Week.