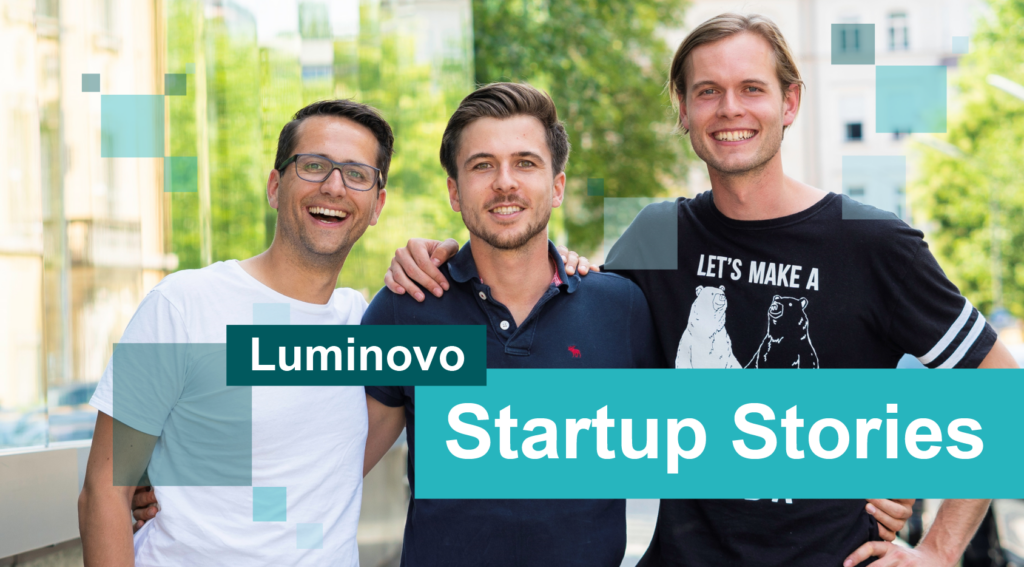 10. May 2019
Luminovo: Tailoring deep learning solutions to the insurance sector
The startup Luminovo won the "Insurance Shaper of the Year" award at the end of 2018 at EXECinsurtech and is now part of the InsurLab Germany Accelerator Program 2019! In the following interview they tell us more about their solution and how they want to support the insurance industry in the digitization process.
How would you describe your overarching mission as a company?
At Luminovo, our mission is to make artificial intelligence easily usable and widely used. We currently focus on B2B deep learning projects and build tooling to automate common deep learning workflows. Our focus lies on rethinking repetitive processes like screening, monitoring, and labelling tasks, to get higher quality outcomes at lower cost. This way, humans can focus on the most challenging cases while letting continuously improving deep learning models do the rest.
How did the concept of Luminovo emerge?
We (Seba and Timon) met during our studies at Stanford University and, while living together, soon realized that we not only enjoy throwing large house parties together, but also both would stay up all night to nerd out about the newest machine learning paper. When coming back to Germany, we decided to team up and help European businesses accelerate the adoption of deep learning. Over the last year, we have been growing a kick-ass team and working on a diverse set of machine learning projects for clients ranging from startups to big corporates. The idea of rethinking repetitive workflows with human-AI hybrids arose directly from our consulting projects, where we observed parallels in the problems our clients were trying to solve. Rather than limiting ourselves to deploying our models in a one-off manner, we want to offer our clients sustainable solutions.
What problem do you want to solve with your offering?
We strongly believe in the enormous potential of artificial intelligence in making everyone's lives much easier. We want to work towards a world where humans can focus on the things they do best (e.g. creative problem-solving, moral decision-making, or dealing with other humans) instead of boring repetitive tasks like endless sorting and screening. Unfortunately, our world is messy and full of edge cases, and the direct step from tedious human labour to full automation is often unfeasible. Instead of training a deep learning model with unrealistic expectations and being disappointed when it cannot deal with all possible inputs right from the start, we want to help companies profit by combining the strengths of artificial and human intelligence.
What problems of the insurance sector does this translate to?
Insurance is an industry that is ripe for disruption, and we can safely say that within the next years, artificial intelligence will transform this fairly traditional sector. As a company that is oriented towards automating repetitive processes that have previously relied on human labour, we see great potential for document processing, initial customer communication, and fraud detection. We solve problems like information extraction from documents with an end-to-end human-AI hybrid approach. Incoming correspondence pieces are automatically classified and based on that, the relevant content is extracted, allowing us to account for a vast majority of cases. The few remaining edge cases the deep learning model was not able to identify with a specific certainty are validated by a human. We propose to gradually automate a specific part of the pipeline, with integrated human feedback which allows for continuous learning and optimisation. This combines quick implementation with the assurance of accurate results, which makes our service stand out.
What makes your offering unique?
We provide an AI solution that combines quick implementation with reliably accurate results. Instead of spending months on building a rigid, minutely tailored solution, we have developed a modular platform that we customise to your problem and then integrate into your business process, so that in collaboration with your employees, the opposed strengths of artificial and human intelligence are synthesised. Our platform's three key advantages: By utilising manually classified examples as feedback, the model is able to continuously improve over time to perform better than conventional models, without the need for manual re-training, as well as being flexible in order to adapt to any changes to the data trends and distributions. Additionally, our hybrid setup allows us to immediately deploy a baseline model to begin automating tasks, without the need for lengthy data sourcing and training processes, creating an immediate return on investment for companies. And last but not least, our mission is to enable our clients to benefit from the advances of AI. We see ourselves as the technology and platform provider that help to mold the intelligence of their users and the information in their data into a proprietary model that they own.
What is your business model?
For our projects, we charge daily rates or fixed prices like almost any other consulting firm, although every now and then we do performance-based pricing as well. On our product side, we are currently assessing the optimal business model for the hybrid learning platform; it can be expected that the product will be launched on a subscription basis plus an initial onboarding/integration fee.
What is the best part about working at Luminovo?
The team! Everyone we employ stands out as an exceptional talent in their field, and as a group
we're very tight-knit. This creates an inspiring atmosphere as we're constantly learning from each other in an informal setting. We regularly plan amazing company events; last year we went to Oktoberfest together, embarrassed ourselves at a local pub quiz, and stayed overnight in a cosy winter hut during our hiking trip to the Alps. Also, our fridge is always stacked with the best Bavarian beer for impromptu office parties ;) On a more serious note, we place an emphasis on openness, honest feedback, and continuous learning: we do regular 1:1s,
retrospectives, and paper reading groups. We're always on the lookout for passionate and talented people to join us, so if our mission and company culture excite you, we'd be happy to hear from you!
You want to know more about luminovo? Check out their website!