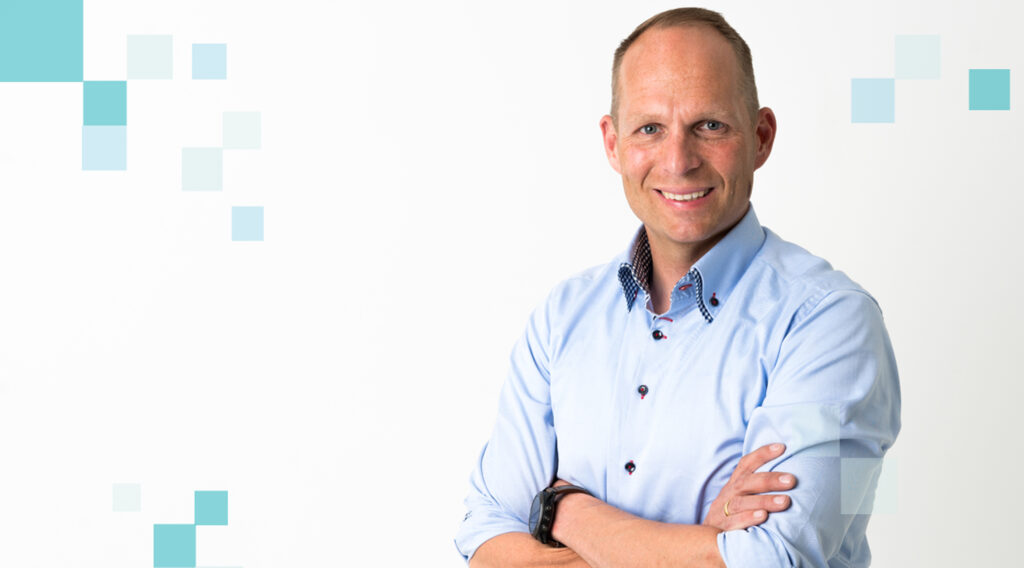 13. December 2018
Neodigital: About milestones & the importance of uniform industry standards
Neodigital Versicherung AG became a  member of InsurLab Germany in December 2018. Stephen Voss, founder and CEO of Neodigital, talked to us about last year, his expectations of InsurLab Germany, and the importance of digital ecosystems.
2018 was an exciting year for Neodigital. How would you sum up the year for you?
It was amazing! After only eight months -which is incredibly fast- we received the BaFin license back in March 2018 and our factory went live with all our products on the first weekend in April. The following week after going live, we managed to get the first brokers and customers pumped up about Neodigital. Over the summer, we further expanded our sales connections, so by the end of the holiday season, we could already reach approx. 80% of all brokers in Germany. In addition, there are the big comparison players who have been on board since autumn, and recently we also won the "Digitaler Leuchtturm Versicherung" award and became a member of InsurLab Germany. When I look back, I can hardly believe the possibilities and what has happened in just one year. What a thing!
How has your everyday work life changed since the BaFin licensing? What opportunities, but also challenges, has it brought with it?
We wanted the BaFin license right from the start because it was important to us to present the full spectrum of an insurer's value chain in the market without media discontinuity. From our point of view, this is only possible with a license. Furthermore, the attitude hasn't changed at all, because it was clearly our goal to be regulated in Germany and thus at eye level with the established players in the market. But it was not easy in our daily work. Meeting the same solvency and governance requirements with 26 people requires the highest degree of discipline and organization. To manage this was one of the biggest tasks for us. We were all able to take out insurance [laughs].
Now you are part of the InsurLab Germany community. What do you hope for from the association?
We started with Neodigital because we are convinced that the topic of insurance can be presented better, faster, and more efficiently. But from our point of view, this is not only possible alone because the market is too big and too heterogeneous at the moment. We believe that it will benefit everyone, especially customers if the market sets uniform standards and these prevail. Players who do not homogenize their processes and adapt them to uniform market standards, and instead rely solely on the emotionalization of the customer interface, have not heard the shot. Isolated solutions seldom have a long lifetime, so we only need to look at the consumer goods industry or the retail trade. The mail order company OTTO printed its catalog for the last time this year.
So do you think digital ecosystems will play a very important role in the insurance industry in the future?
Absolutely! Dirk Wittling, the co-founder of Neodigital, and I are convinced that the industry can only continue to be innovative by coming together and creating such ecosystems. The individual facets of our industry are now extremely complex, not only because of the regulations but also because of the technical possibilities. This makes it absolutely necessary to develop a common understanding at the interfaces within the value chain of how information of any kind can be exchanged. Then the individual company will have found its task and its role within the ecosystem. The ecosystem is a bit like insurance: insurance is the balancing of risks in the collective and in time. I find it quite appropriate - also for the "insurance" ecosystem.
What other trends do you see as groundbreaking for the industry?
We are still at the very beginning of true artificial intelligence, i.e. AI. All we have seen in the market so far are more or less plausibility-based calculation models and not real AIs that weigh up and decide independently on a broad database. There will be a lot more to come and that is also very exciting for our industry. Let's take a look at claims management, for example, where true artificial intelligence can make a clear difference. But it also needs data, and not a little of that. These have to be structured and collected in a particularly pure way in order to be able to be compared. Here we should be actively involved from the very beginning and already create the basis for structured three-dimensional data models today. I am curious to see what else will happen in this area.