The world has always been changing. Along with that, the way we humans work and think about work is also undergoing constant change. So what's new about new work? And why do we always want to improve work even more, when we already have really good working conditions compared to the vast majority of people in human history? So are we optimizing in the comfort zone?

One answer: it is worthwhile for both employees and companies to set "good work" as a goal. Work takes up a significant amount of our waking hours, about 1750 hours per year for a full-time employee. Commuting time, overtime and exchanges about work during free time are often added to this. For employees, their own well-being and satisfaction is at stake; for employers, the commitment of satisfied employees is at stake. If work is perceived as a burden, this ultimately harms employees and employers at the same time.

New Work in the 2020s is therefore indeed something new. The development has a radical effect in that it blows up old systems and merges them into new ones. New Work is self-directed and does away with the classic business management dreams that culture can be unfrozen and refrozen. In the spirit of one of the best-known pioneers of New Work, Frithjof Bergmann, it is about a completely new understanding of work: people gradually free themselves from their own limitations and gain more time for personal growth through participation in the community. Frédéric Laloux, among others, has taken this idea to the next level. In his highly acclaimed work "Reinventing Organizations," he predicted back in the early 2010s, on the basis of case studies, that our understanding of work would change dramatically and that humanity would move toward the next evolutionary stage of consciousness. New because the evolutionary path perceives people in their wholeness, uses their strengths and idiosyncrasies in the professional context and no longer perceives them merely as part of a machinery.
Setting out fruit baskets or putting on sneakers therefore clearly falls short when it comes to increasing employee satisfaction and retention. In any case, such measures could never address the real needs and problems of the working world. However, the main reason for a comprehensive approach to New Work is the dynamic of change that is now being triggered by megatrends. A few buzzwords suffice as an explanation: digitization, demographic change, ecology, knowledge growth, gender equality, diversity and, of course, globalization. So we have to go to the root of the problems and needs. That's where we see the need for companies to find faster and better answers to the challenges of higher competitive dynamics in the so-called VUCA world. Employees are increasingly striving for opportunities to help shape the future by developing their own potential. So it's no longer just about work-life balance, but about four facets that make up psychological empowerment. These are influence, self-determination, meaningfulness, and experiencing competence.
The striving for opportunities for co-determination and development is right at the top of the pyramid of needs 1 with the "need for self-realization" and reflects the human growth motive. The corporate health platform DearEmployee, for example, shows which working conditions are particularly relevant for employees: In the data set of around 26,000 employees from over 200 companies, the 46 most important working conditions for employee well-being are evaluated. The working conditions that show a high connection (i.e. correlation) to employee motivation are: Meaningfulness (seeing a personal meaning in the job), Job Versatility (working in a varied way), and Talent (contributing one's own strengths).2 These three working conditions reflect the values rooted in New Work and the Growth Motive.
New Work can therefore develop at the interface of corporate needs and employee needs. This is an ideal template for forging win-win constellations, which is why some works councils and trade unionists are already intensively searching for new role models in a post-labor-struggle era.
But let's take a closer look: Is there a single definition for New Work? Unfortunately not. So we will have to continue to interpret and communicate the term in the future. In doing so, we will continue to move in the field of tension between utopia and economy. According to Frithjof Bergmann, New Work is the term for a new understanding of work in times of globalization and digitization. The central values of New Work are freedom, independence and participation in the community. The organizational consultancy humanfy builds on this and includes five principles in a New Work Chart. These are freedom, personal responsibility, meaning, development and social responsibility. The response has been great: A good number of newly founded organizations now see themselves as Purpose Driven Organizations and are thus approaching the goals of the New Work Chart. Larger existing organizations, on the other hand, tend to work with far more pragmatic approaches. For them, New Work ultimately means working in a digitally transformed world that combines the needs of employees with the requirements of dynamically robust companies. For them, central aspects are location-independent working and the integration of state-of-the-art technologies into everyday working life. In addition, the focus is on modern answers to the increasing complexity in companies and in the private lives of employees, as well as on satisfying the demands of an increasingly scarce number of well-trained employees.
Let's look at the current situation: Covid-19 was the fire accelerator in a modernization development that was taking place anyway. Many companies were catapulted five or more years into the future. This is objectively a very positive development, and yet they have skipped essential stages of a healthy or sustainable evolution. Never before has the need for change more quickly and comprehensively overridden forces of inertia. What is absolutely necessary now is the realization and also the conviction that New Work measures were not solely due to the emergency, but also enrich the corporate world without the threat of a virus. In addition, we need to broaden our view and find a new balance in which we can also find answers to the negative side effects of our current Covid 19-conditioned interpretation of New Work.
Digital employees are one thing. However, self-fulfillment and the maximization of motivation cannot be achieved if the burdens, i.e. the daily stressors at work, have not been identified and resolved in advance. And that's not just for the sake of the employees either. For many companies, the growing proportion of employees suffering from psychological stress is already considered a central challenge. The number of days of incapacity to work and the number of cases of incapacity to work due to mental illness are showing significant growth3. Companies must therefore keep an eye on both motivation and employee health in order to create optimal working conditions for their employees and to live New Work in a contemporary manner – i.e., for the benefit of employees and the company.
Sources:
1 https://dorsch.hogrefe.com/stichwort/beduerfnishierarchie
2 DearEmployee (July 2021) with 207 companies surveyed at over 26,000 employees.
3 Days and cases of incapacity to work due to mental illness (Germany, 1997 – 2019), source: DAK Health Report 2020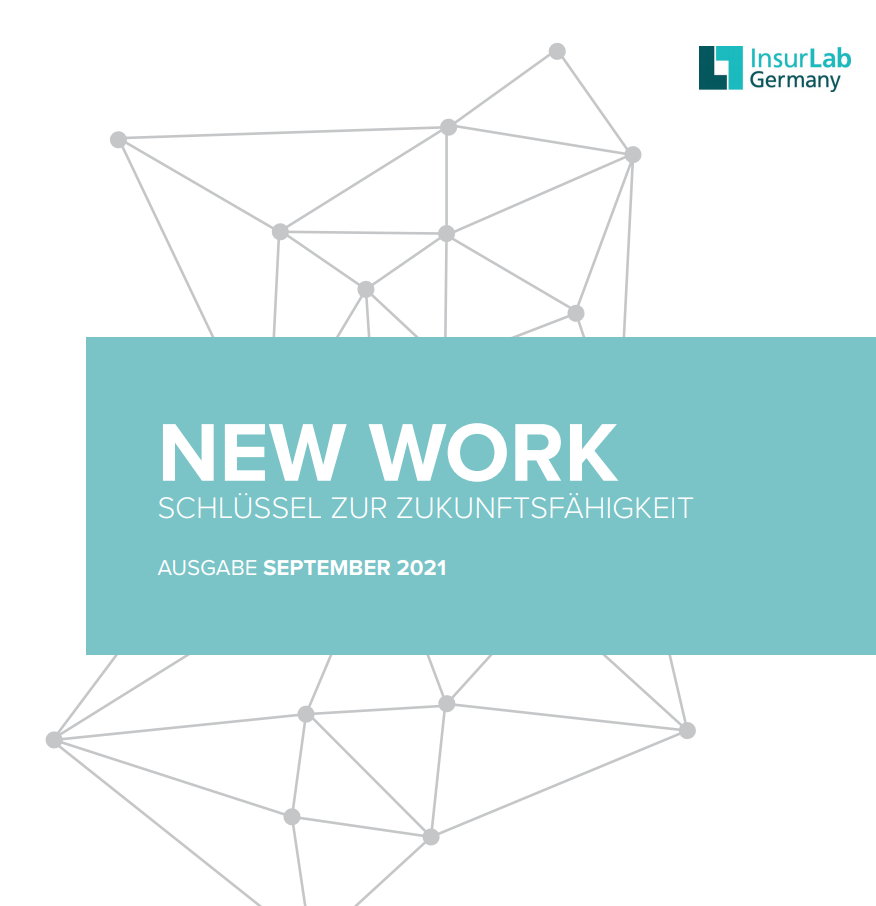 This article is an excerpt from the whitepaper "New Work: Key to Future Capability", which was prepared by our Topic Group of the same name as part of the topic "Digital Transformation >New Work<". Download now!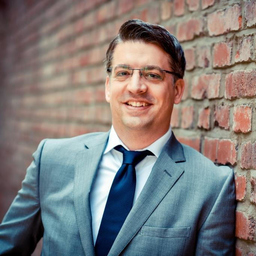 Dr. Philipp Johannes Nolte
is head of Change Management at Roland Rechtsschutz-Versicherungs-AG. In this role, he is responsible for shaping the "New Normal" and, together with the MOVE transformation team, for cultural change within the company. Before joining Roland, the former product and innovation manager worked as a research assistant at Heinrich Heine University in Düsseldorf, among other positions. In addition, the New Work expert is a certified systemic coach, resilience trainer, Scrum Master and Product Owner as well as a certified online trainer, innovation facilitator and facilitator.
Felicia Arndt
studied at the Humboldt University in Berlin and is a psychologist (MSc.). As Business Development Manager at the corporate health platform DearEmployee, she drives the further development of the health start-up and shapes cooperations with innovative health partners in the insurance sector. Her motivation: to create a work environment that strengthens employee health, motivation and retention, and supports employee performance. #makingworkabetterplace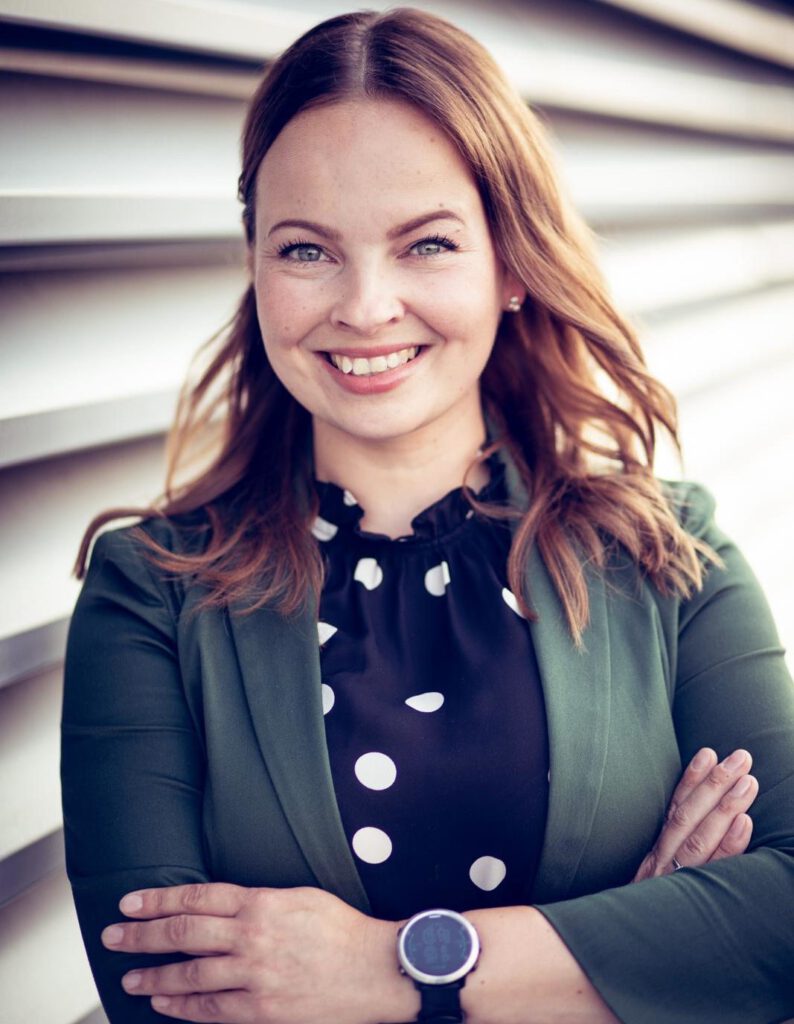 Nadine Ibel
advises the Provinzial Group on innovation and transformation. In this role, she brings "new ways of work" to life together with internal communities as a driving force for an appreciative innovation and corporate culture. From her previous positions at Sparkassen Finanzgruppe and FUNKE Mediengruppe, she can draw on experience in dealing with disruptive business model changes. The New Work expert's theoretical basis is formed by certifications as a Scrum Master and Innovation Facilitator as well as a specialized Master of Science in Digital Innovation & Business Transformation.