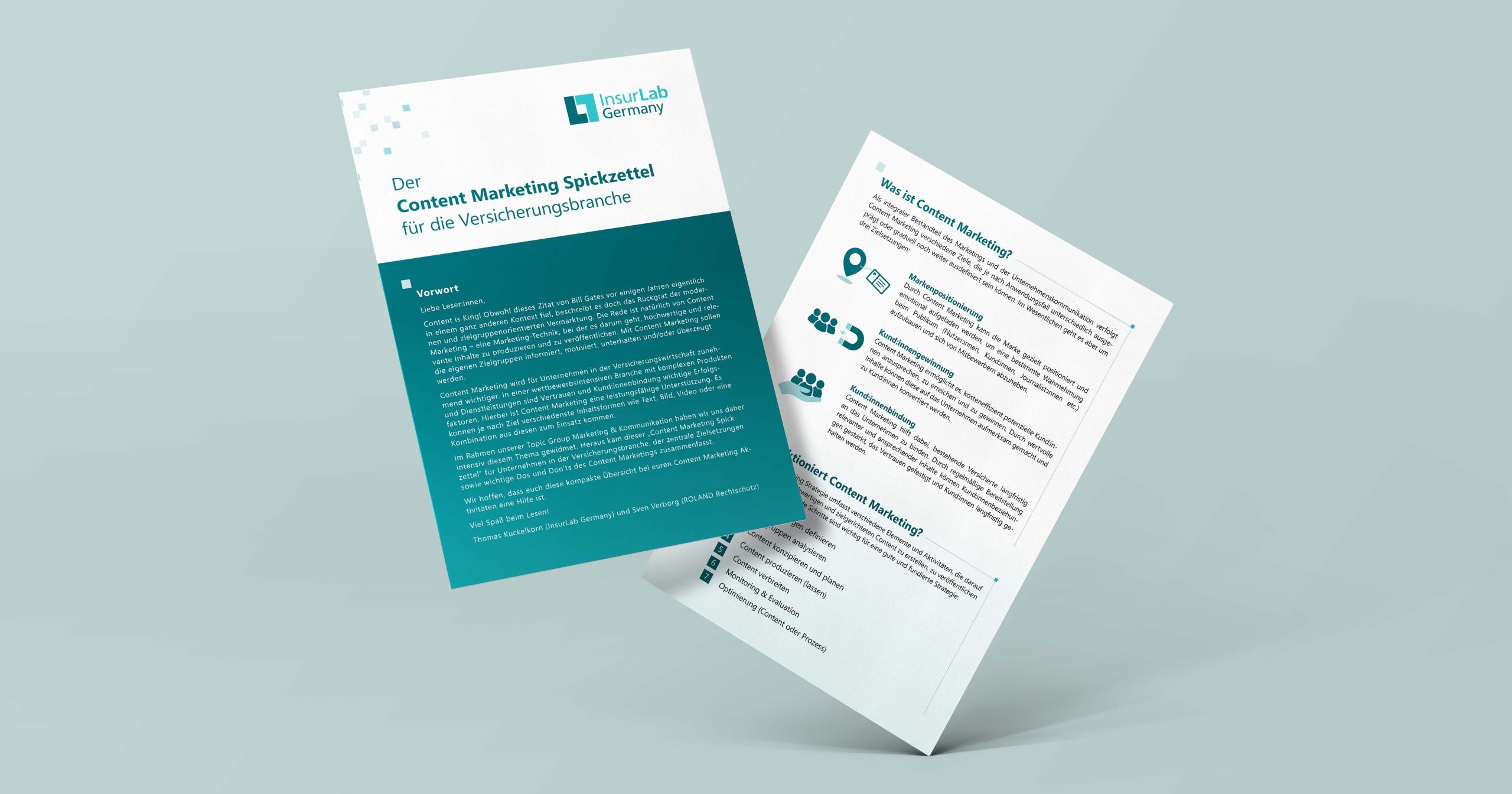 The Content Marketing Cheat Sheet for the Insurance Industry
Content marketing is also becoming increasingly important for the insurance industry and enables companies to stand out from the competition, increase their brand awareness and attract potential customers.
Why this is important, how content marketing works and which dos and don'ts should be observed? This is explained in the brand-new Content Marketing Cheat Sheet from our Topic Group Marketing and Communication.