INSURLAB GERMANY AT A GLANCE
Driving digital transformation and innovation in the insurance industry
InsurLab Germany is Germany's pioneering industry platform that brings together insurance companies, technology providers, consultancies, universities and public institutions with innovative start-ups and scale-ups. What unites them all is the mission to develop new digital products and services for the insurance industry, to collaborate and learn from each other by sharing knowledge and best practices. So we are a think tank for innovation and digitalization in the German insurance industry.
Founded in 2017 by the City of Cologne, the Cologne Chamber of Industry and Commerce (IHK), the University of Cologne, the Cologne University of Technology (TH Köln), as well as established insurance companies and start-ups, we have now grown to become Germany's largest insurance industry initiative with 98 members.
Our goal is to provide insurance companies and corporates with easy and direct access to national and international start-ups and scale-ups and to actively support them in the implementation of collaboration projects for the sustainable transformation and digitalization of the German insurance industry. Through Scouting and matchmaking activities, our Collaborator-program, Events and workshops, Topic Groups and joint initiatives such as the InsurLab Academy or insureNXT we are continuously driving digital transformation and innovation in the industry. 
InsurLab Germany in figures
Match making initiated in 2022
New collaborations initiated by us in the market in 2022
Pre-qualified start-ups & scale-ups in the network
Visitors at our events in 2022
ANNA KESSLER
Managing Director
As Managing Director, Anna is responsible for the strategic development of our ecosystem or member and partner network as well as the operational management of InsurLab Germany.
+49 (0) 171 365 9652
SEBASTIAN BRÜCK
Program Manager
In his role as Program Manager, Sebastian primarily supports the management and further expansion of our network and start-up ecosystem. In this role, he is also responsible for our Collaborator program, among other things.
+49 221 986529-22
NADINE KRINGS
Program Manager
Due to her integrated studies in insurance and her previous career, Nadine knows all core processes of the insurance industry. As Program Manager, she focuses on our corporate topics and our topic groups.

+49 (0) 221 98652934
THOMAS KUCKELKORN
Senior Manager Marketing, Communication & Events
Thomas manages the marketing activities of InsurLab Germany and is the main contact for all communication topics as well as public relations for our industry initiative.
+49 (0) 221 986529-20
ILKA LÜTZ-WALZOG
Senior Back Office Manager
Ilka is InsurLab employee from the very beginning and responsible for all activities and tasks in the back office.
+49 (0) 221 986529-10
DR. PHILIPP JOHANNES NOLTE
SENIOR PROGRAM MANAGER
Philipp is responsible for the InsurLab Academy and the cooperation with colleges and universities. In addition, he takes care of the support of our members and the Further development of various formats of our service offering.
+49 (0) 171 3329377
DR. ROBERT RICHSTEIN
Program Manager
Robert supports the team in the area of Program Management. In this context, he mainly takes care of the expansion and management of our start-up ecosystem and investor network as well as our international activities.
+49 (0) 221 98652933
BILLE
Chief Woof Officer (CWO)
Bille is the top ball fetching officer of our industry initiative and Ilka's "right paw". As the senior cuddle officer, she also plays a key role in ensuring a good mood in the team and a positive sense of well-being throughout the InsuLab "Woof-fice".
+49 (0) 221 986529-10
Maybe you?
Superhero
Here you can find our current job offers. Maybe there is something for you now or in the future!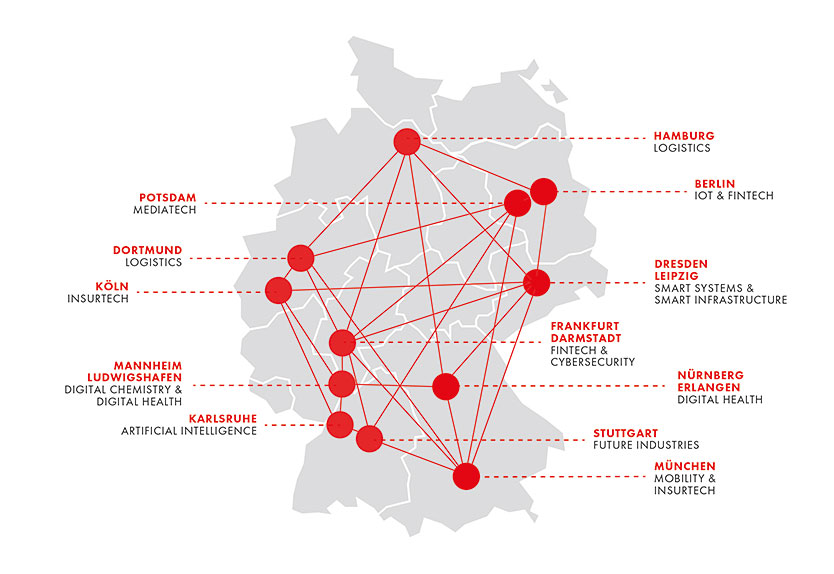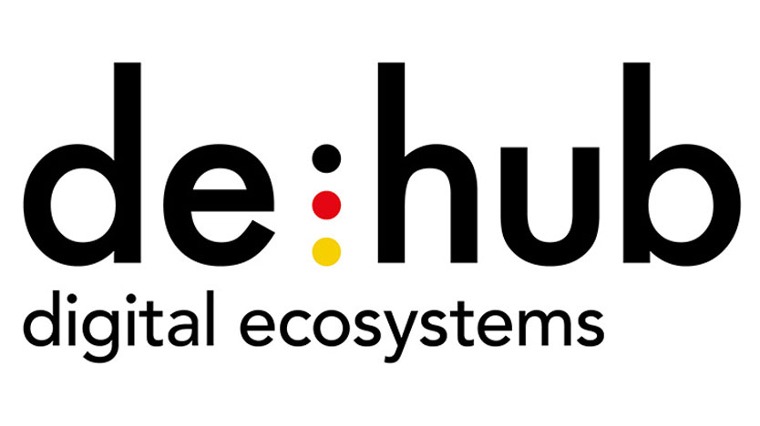 InsurLab Germany is official InsurTech Hub Germany

As one of twelve hubs in Germany, InsurLab Germany is part of the Digital Hub Initiative "de:hub" of the Federal Ministry of Economics and Climate Action and is the official competence center for the InsurTech scene in Germany.
Board
InsurLab Germany e.V. is chaired by a ten-member board of experts from the German insurance industry. With the election on April 27, 2022, the board is composed as follows.
Dr. Patrick Dahmen | Chairman
Senior Advisor Insurance & InsurTech, docent University of St. Gallen
Bernd Scharrer | Vice Chairman
Board member of VHV digital services AG
Udo Wilcsek | Treasurer
Board member of ALH
Dr. Arne Barinka
Board member of RheinLand Holding AG
Michael Breuer
Head of Central Europe & Nordics at SCOR Life
Rainer Brune
Chairman of the Board of ROLAND Rechtsschutz-Versicherungs-AG
Dr. Mathias Bühring-Uhle
Board member of Gothaer Insurance
Sven Lixenfeld
Chairman of the Board of HDI Lebensversicherung AG
Prof. Dr. Torsten Oletzky
Professor at TH Cologne
Carlo Ulbrich
Co-Founder & CSO of Nect GmbH

Advisory Board
The Advisory Board acted as a task force for the founding of InsurLab Germany and was responsible for the development and character of the initiative. To this day, the Advisory Board is an important part of the initiative and actively contributes to the success of the association.
Dr. Henning Frommer
Project Lead Digital at Gothaer Financial Holding AG
Thorsten Kocherscheidt
Managing Director co-minds GmbH
Prof. Dr. Rainer Minz
Rectorate Representative for Alumni, Fundraising & Transfer at the University of Cologne
Sten Nahrgang
Founder and former CFO of mailo AG
Stefan Riedel
Board member of codecentric AG
Prof. Dr. Gunther Schwarz
Partner at BERNOTAT & CIE.
Dr. Andrea van Aubel
Board member insurance sector at msg
Rudolf van Megen
Managing Director of TECH Beteiligungen GmbH
Prof. Dr. Michaele Völler
Professor at TH Cologne